I've been meaning to show the new pillows I made for my couch!
I thought they were pretty cute…I've been wanting more "fluff" on the couch, and I think they're perfect!
I moved two of the old pillows from the couch over to the new chair. Hardy isn't too thrilled about it, but I think they're cute.
On a similar note, we went shopping for new bedroom furniture yesterday. We got a REALLY nice bed and end tables!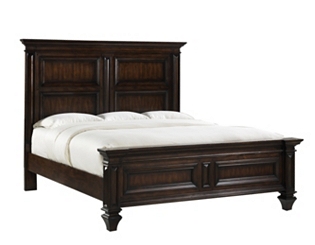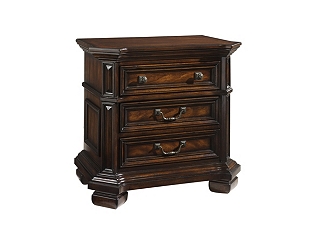 I'll be honest, I don't think we would have picked this one out if we had just looked at the pictures, but seeing it in the store, it was GORGEOUS. We got a king…considering that Hardy takes up the space of a human being in our bed every night. We're so excited to get it! I'll post pictures as soon as we get it, but the bed is on back order and won't be in until November 1st.
AND…with a new bed, comes new bedding!
We ordered this yesterday…I had been looking at it on ebay, and it turns out that overstock.com had the same exact thing for $60 less…SCORE!
It is a huge set that includes sheets, comforter, pillows, and even a throw. Say a little prayer that it comes in before our mattress and temporary bed frame get here Thursday, or we might be sleeping on an empty mattress for a few days.

READY TO ORGANIZE A HOME YOU'LL LOVE?
Subscribe to the Lamberts Lately newsletter for the latest from the blog. You'll also get access to the newsletter-exclusive printable collection, full of home organization printables!