This easy recipe for lasagna is made with cottage cheese for a rich, creamy filling. Also has beef and sausage.
Ok guys – you're going to need to trust me for a second. Because this is one funky sounding recipe.
Over the years, I've learned that if generations of women tell you to use an ingredient in a recipe, even if you think it sounds terrible, it's probably a good idea to at least give it a try. And, in my family, a perfect example of that is our method to making lasagna.
Both my grandmothers and my mother have always used cottage cheese as their secret ingredient in lasagna. It sounds so strange, but it adds the perfect amount of thick, creamy, cheese layered goodness.

Cottage cheese is one of those things you either love or hate. I personally love it. I think it's the perfect thing to pair with fresh fruit for a bright, light afternoon snack. It packs a huge protein punch (15g per serving!) and lets you indulge without feeling awful after your snack.
But I get it – it's just one of those polarizing things in the food world. And I can see why some people think it's gross – sometimes it can be a watery, thin mess.
That's why I love Friendship Dairies' Cottage Cheese for both snacking and use in my favorite recipes. Friendship cottage cheese is richer, thicker, and cheesier than the typical cottage cheese. After all, cottage cheese is a cheese, so you should be able to use it like cheese in recipes!
It's great in dips, spreads, casseroles, and even pesto. I love using it in place of other high-fat cheeses in really rich dishes, and it's a great substitute for mayo or sour cream in as well. Subbing Friendship Cottage Cheese is a great way to cut down on a fat content in your favorite indulgent foods!
The best part is that your friends and family will never know that you're using it in place of the richest of cheeses in your favorites recipes. If you don't believe me, check out Emmie's reaction to the "secret ingredient" in the lasagna…
Want to try this method out for yourself? Check out my recipe for Potluck-Perfect Baked Lasagna! It earned that name for a reason – everyone raves about this one anytime there's a get-together.
Ingredients:
1 lb ground beef
1 lb Italian sausage
2 cloves minced garlic
1 onion, chopped
1 6oz can tomato paste
1 28oz can crushed tomatoes
2 tbsp Italian seasoning, divided
6oz water
1 tsp garlic powder
1 cup (8oz) Friendship cottage cheese
1.5 cups Italian blend cheese
1 cup Parmesan cheese
1 egg
1/2 box no-boil lasagna noodles
Directions:
In a large pan over medium-high heat, brown ground beef and Italian sausage until cooked through. Drain and return to pan, leaving just a slight bit of grease. Add in onions and garlic. Cook until onions are translucent, about 5 minutes.
Into this mixture, stir tomato paste well and reduce to low heat. Cook for 2-3 minutes, and add in crushed tomatoes, water, and half of the Italian seasoning. Simmer until ready to use.
In another bowl, mix together Friendship Dairies cottage cheese, 1 cup of the Italian-blend cheese, Parmesan cheese, egg, and the remaining tablespoon of Italian seasoning.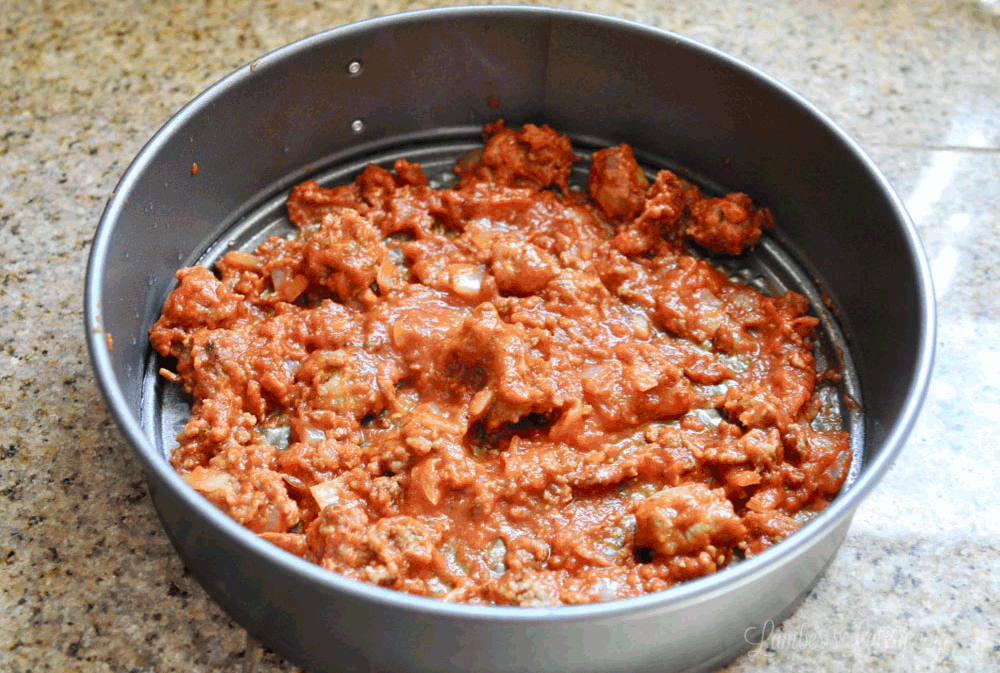 Spread a thin layer of the meat sauce in the bottom of a Springform pan (I used a 9″ pan for this recipe). Next, layer with the no-boil lasagna noodles, breaking them to fit as needed. Spread more meat sauce on top of noodles, then layer with half of the cheese.
Repeat layers, adding more noodles, another layer of sauce, and the other half of the cheese. Spread any remaining sauce on top and finish off with the rest of the Italian blend cheese.
Bake at 375 degrees for 30 minutes. Uncover, and bake for 10 more minutes, until sides are bubbling and cheese is browned.
If you're ready to test out Friendship Cottage Cheese in your favorite recipes, you can check out tons of recipe ideas at the Friendship Dairies cottage cheese website! You can also purchase Friendship products at your favorite local retailer.
Images from a previous version of this post: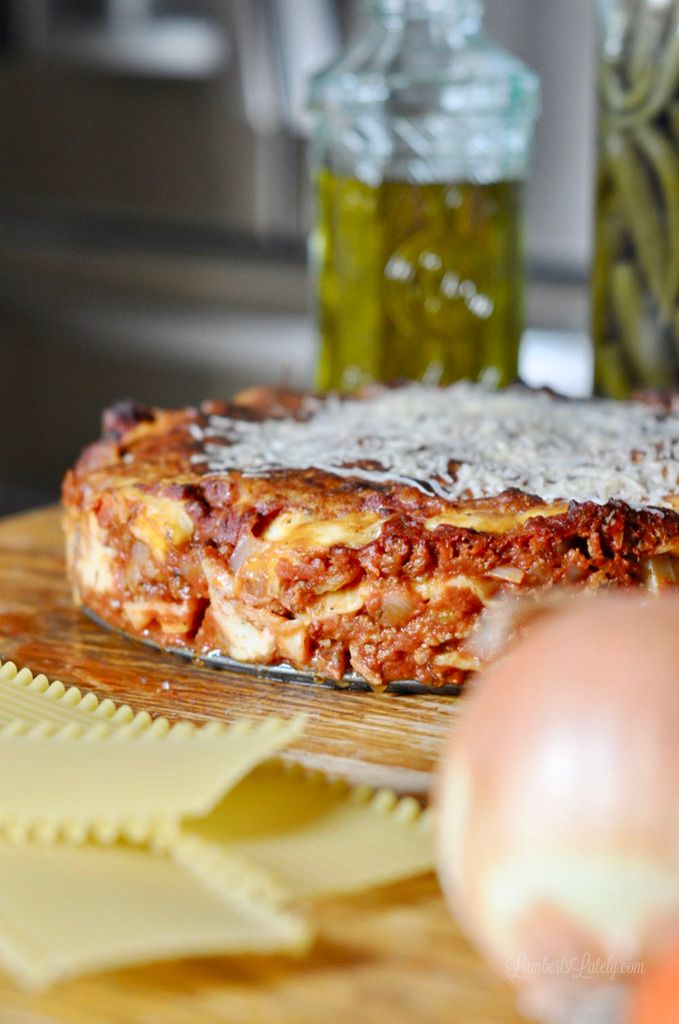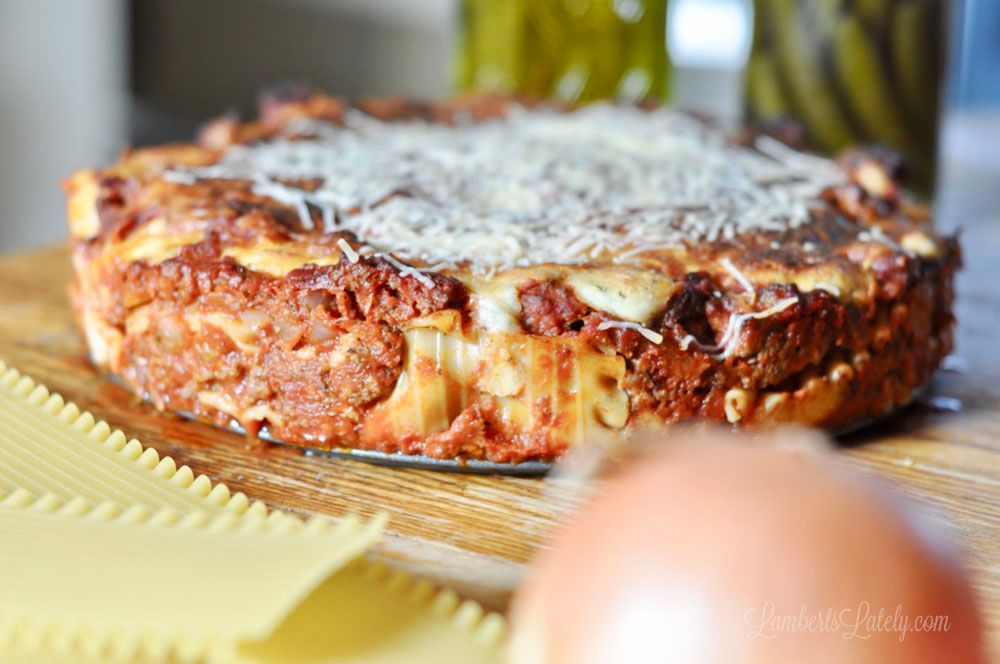 READY TO ORGANIZE A HOME YOU'LL LOVE?
Subscribe to the Lamberts Lately newsletter for the latest from the blog. You'll also get access to the newsletter-exclusive printable collection, full of home organization printables!